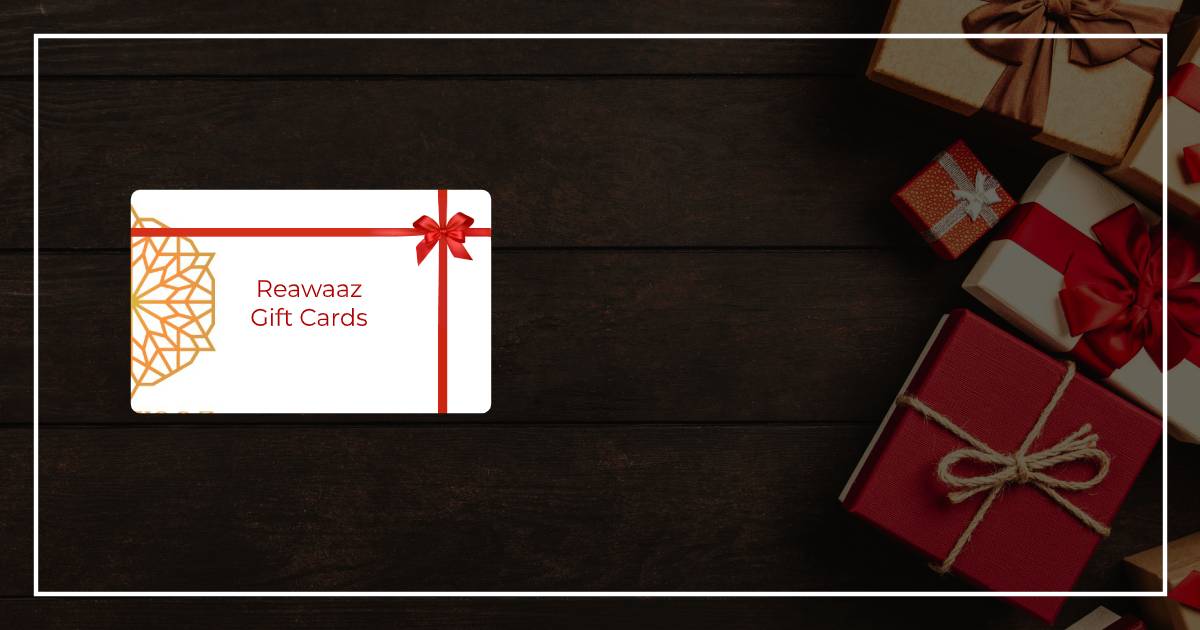 Last-minute shopping? No worries. Reawaaz has the perfect gift, delivered straight to your inbox.
Gift Card is redeemable for services or merchandise on Reawaaz. It is not redeemable or refundable for cash or credit. Gift card confirmation email may take up to 4 hours to be delivered.
Reawaaz e-Gift Certificates can be ordered in any amount between $5.00 and $500.00 and must be sent to a valid email address.
Gift card is activated within 24 hours of email receipt.